We have been having a great time in the workshop with our weekend Pro Bondo courses!
Over t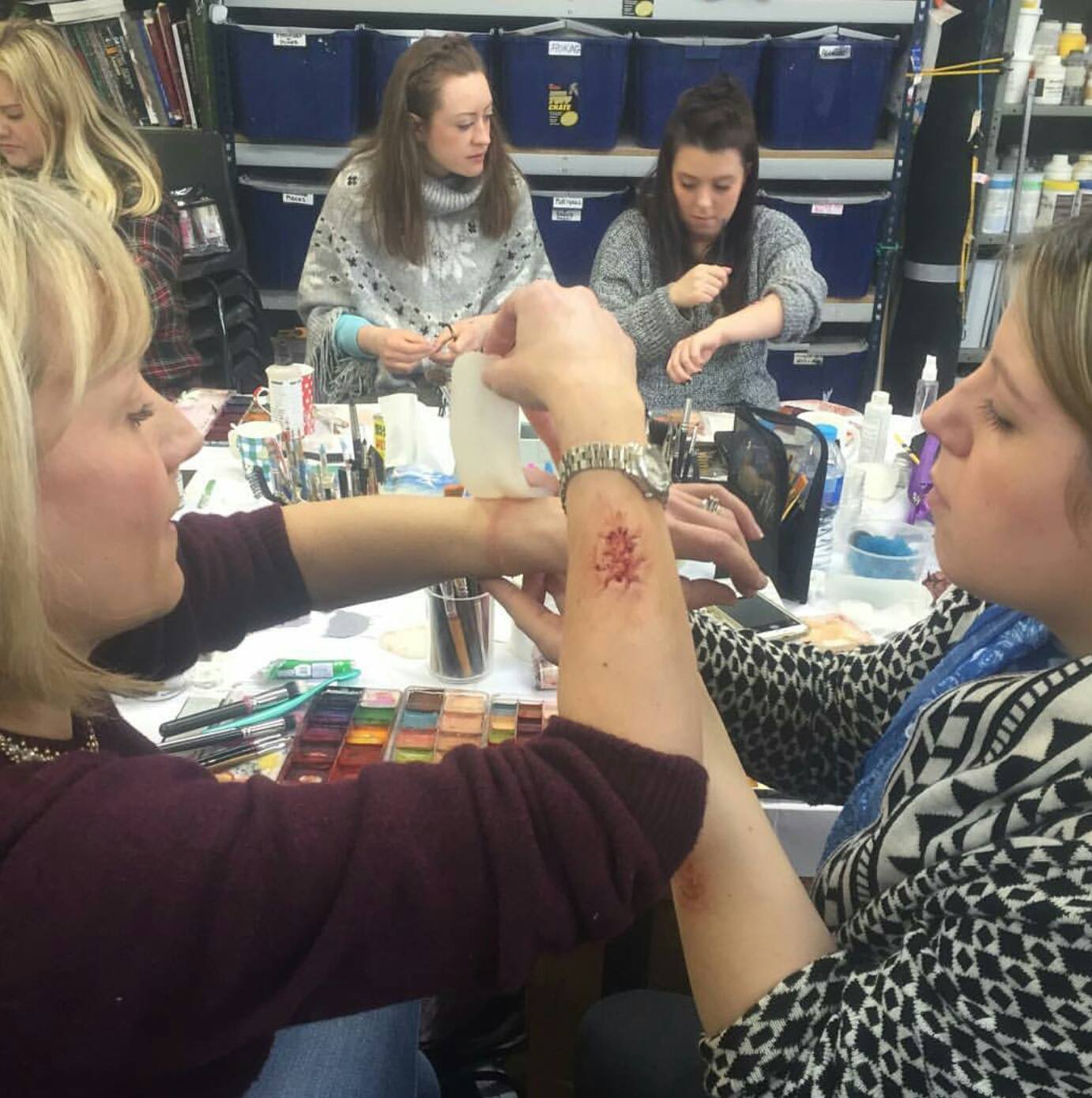 he last few weeks we have opened our doors to teach an insight into scars, scratches, fresh cuts, birthmarks, and much more!
Our students learnt how to create, apply and colour their bondo prosthetics – and were really enjoying it! Which is important for any makeup artist as it is a quick yet professional prosthetic which, once mastered, is an admired skill set for makeup artists!
If you are interested our next Pro Bondo courses are on the 4th and 5th of June 2016 – so contact us quickly because spaces are limited!